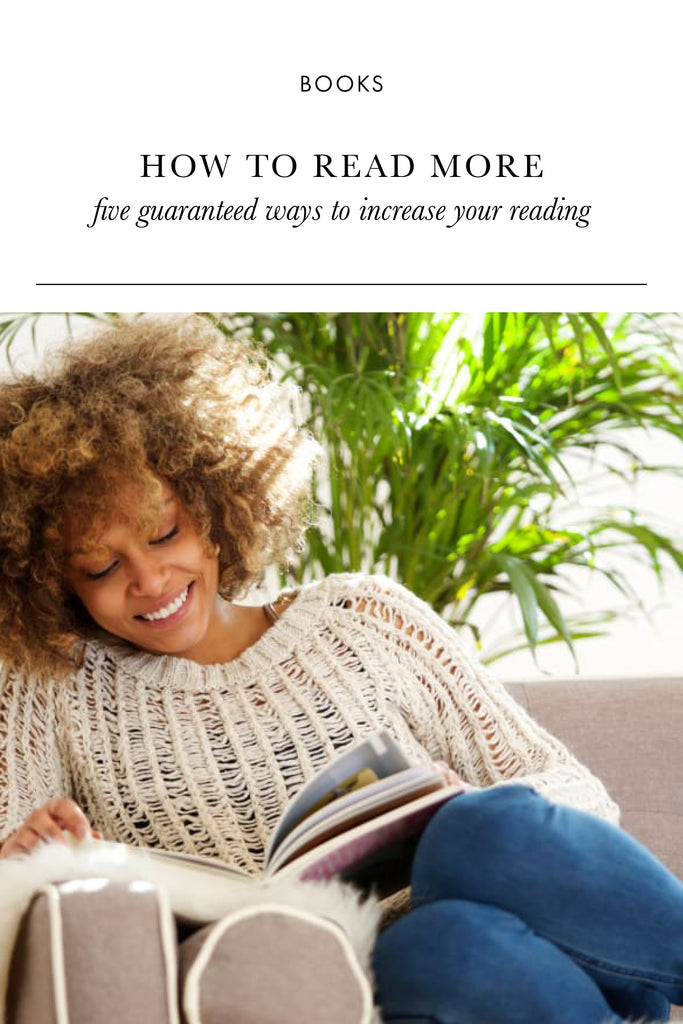 I'm often asked how I read as much as I do (my goal is a book a week) and wanted to share my tips as well as two current reads here!
1. Limit your phone time
For me, this means that Instagram is the only form of social media I have on my phone and that I only follow around 50 people there. Once I've checked in on the people I follow, I set my phone down and refuse to pick it back up for a few hours. This takes practice and self-control, and it also opens up minutes-- or perhaps hours-- in your day!
2. Have a book accessible at all times.
If you aren't picking up your phone, you'll probably have free time to dedicate to reading. Make sure a book is within arms' reach- in your car and purse, by your nightstand or kitchen sink, wherever you find yourself with spare moments. You could also use a reading or audio book app. 
3. Have another book ready before you've finished the one you're currently reading.
Otherwise, you'll put one down and this twiddle your thumbs as you wait for another book to cross your path. Have a "want to read" list saved to your notes or Goodread account, constantly requests books from your library, ask a friend to do a book swap, etc. 
4. Schedule one hour a day for reading. 
If this feels impossible, start with 30 minutes. Use your lunch break to read instead of scroll. Pick up a book while your children are playing. Have an audio book going while you make dinner. Head to bed early and spend time reading before you close your eyes. 
5. Quit reading a book if you aren't enjoying it. 
There are too many good books out there to read one that isn't capturing your attention, even if it's a highly recommended book! You'll ruin your joy of reading if you press through a poor experience and you'll waste time you could have spent reading something you adore. 
Bonus: Setup a Goodreads account. 
It's a free website that lets you create as many libraries as you want. Books you want to read, books you've read, etc. I have one for each of the last seven years, which helps motivate me to read more than the previous year and also becomes a good log for me to share with others. You can also review books, save favorite quotes, etc. In addition, the site recommends books you may like based on your past reads. (See No.3 above)
Two books I just finished and loved:
1. Ripple Effects by Pam Tebow (click photo for link)
She's a wife, mother of five, speaker/author, and lover of Jesus. Her memoir of sorts encourages readers to use the influence they've been given for the Kingdom of God. I walked away motivated to put scripture to song, help my children learn to share the Gospel at a young age, and pray bigger prayers. Recommend for sure! 
2. I'm Still Here: Black Dignity in a World Made for Whiteness by Austin Channing Brown 
I long to be a woman used for radical racial reconciliation as all my brothers and sisters are affirmed as equal and valuable people made in the image of God. I know it starts with listening to black men and women and learning from them. This book was honest, helpful, and eye-opening.  It allowed me to see areas where I still fall into racism (Lord, forgive me) and ways forward. I long for every white person to read this and learn, too. Thank you, Austin, for sharing your very real experience.