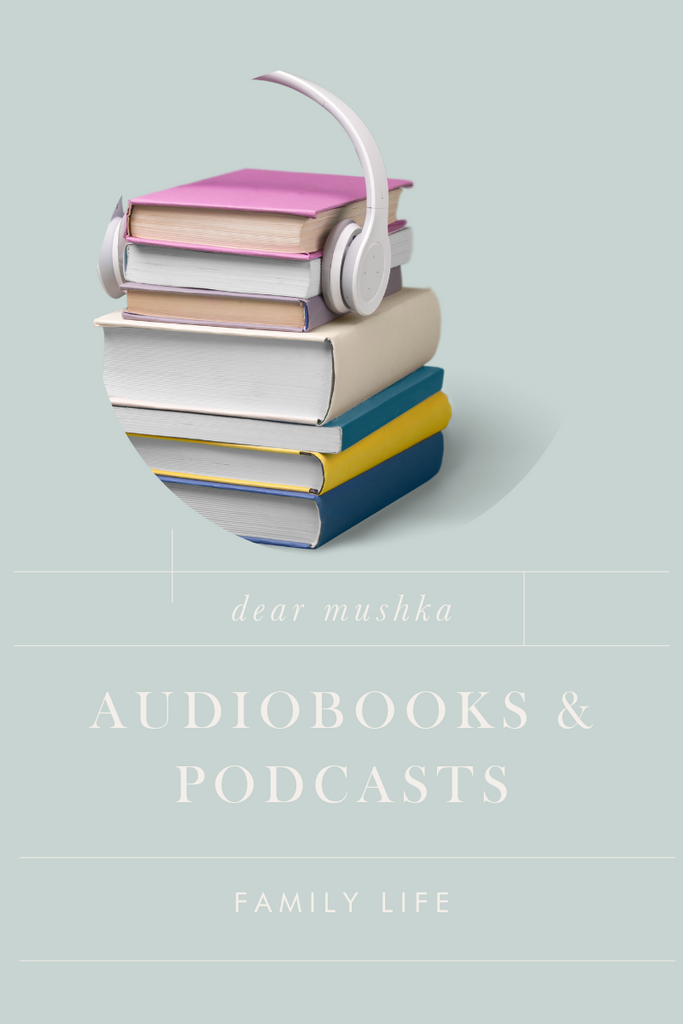 Our older kids, ages 8-4, enjoy listening to podcasts or audiobooks during their daily afternoon quiet time and their quiet time before bed. 
For audiobooks, we rent books from the library using the Libby and Overdrive apps. They're free to use and stream right to an iPad. We turn one on and then set the iPad on a shelf where they're not to touch it. It's an extrememly easy and inexpensive way to listen. 
The downside is that books are limited in availability. My kids have listened to some favorites over and over again, which I don't mind for right now. 
We borrow:
Classics, like Charlotte's Web 
Little House on the Praire Series
Magic Treehouse Series
How to Train Your Dragon Series
Christian Heroes Series
Boxcar Children Series 
Roald Dahl books 
Secret of the Hiddle Scrolls Series 
For podcasts, I play shows through Spotify on the same iPad or through the podcast app on our apple TV. Alexa can also play shows over her speaker. 
Here are some of our favorites combined with some IG follower's favorites. I haven't listened to all of these so I can't vouch for them but they're a good starting point! 
Lamplighters 
Circle Round
God's Big Story
Truth Seekers: Bible Stories for Kids
Little Stories for Tiny People
Base Camp Adventures
Kids Bible Stories
By Kids, For Kids Story Time
Reel Cool History for Kids
Gardenkeeper Gus
Paws & Tales Paws-cast
The Official Adventures in Odyssey Podcast
Smash, Boom, Best
Story Pirates
Disney Stories Podcast
Continue reading