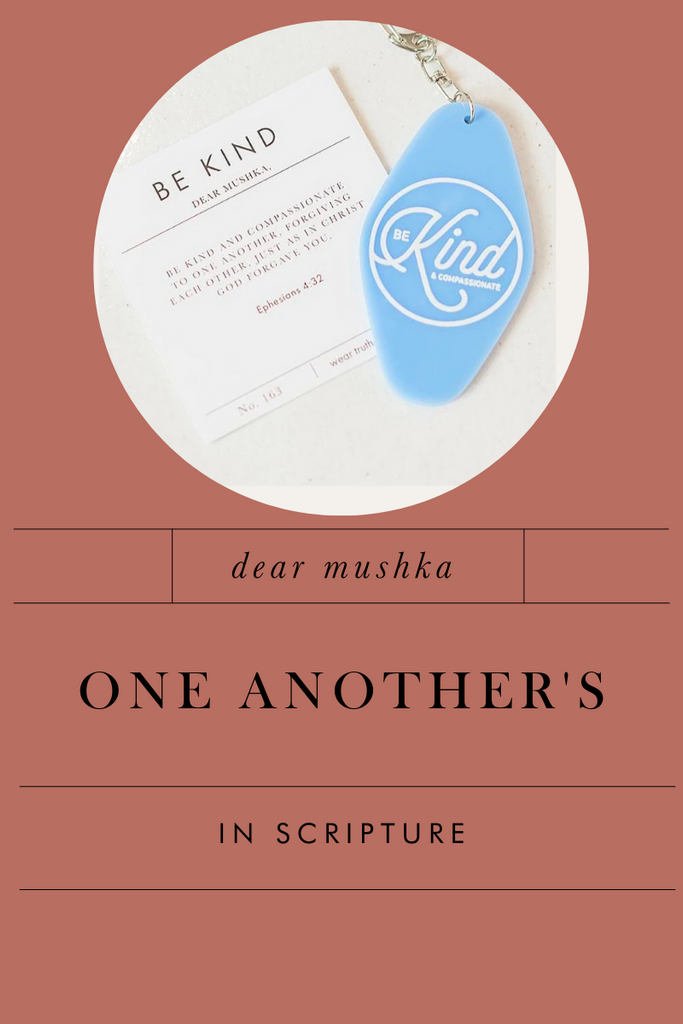 The phrase "one another" is from the Greek word allelon, which occurs 100+ times in the New Testament, teaching us how to relate to one another. When we obey God's wisdom in these areas, we're able to enjoy true Christian community and reflect Christ's light to the world.

➡️ Take heart if raising your children, loving your spouse, caring for a friend, and interacting with a neighbor feels challenging- God knew it would be so!

➡️ See below for some of the "one anothers" He's called us to, in his wisdom and grace. Ask for His help applying them to your relationships today!

➡️ Shop the products I was immediately able to find in our store relating to "one another"!