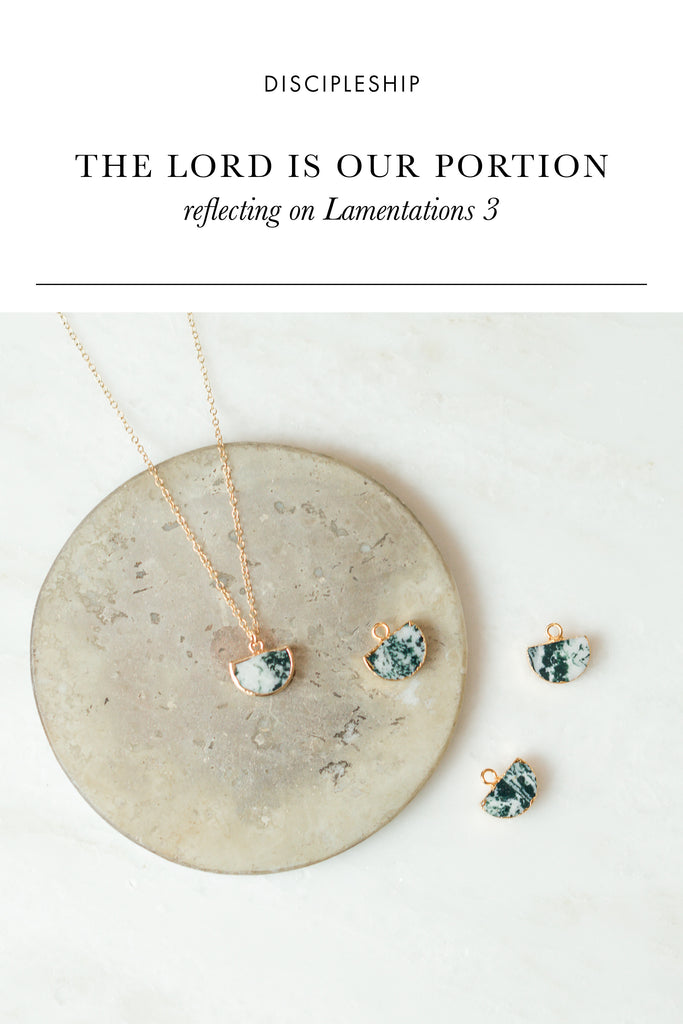 Lamentations 3:21-26 is the passage of my year. The Lord gave me this verse last winter and I have been clinging to it ever since - we even based two Dear Mushka pieces on it!
Whenever I am meditating or memorizing scripture, I write it on a notecard and place it all around the house and in my Bible. It helps me memorize and store God's words truly deep in my heart for the long haul. Putting them in convenient places allows me to read them constantly while doing everyday tasks.
There is no shortcut to memorizing and you probably aren't bad at it, it just takes work. So read your verse over and over and over again. When you're thinking on these words often, they'll really start coming to mind.  You'll start working through the verse and come face to face with its truth.
I'm constantly asking myself what is the deep, true meaning of my verse and if I don't really understand a word, I look it up until I do. Do I believe it? If so, am I acting upon it? If not, why not?
THIS is how we become comfortable sharing it with others. You're confident in what and why you believe because you've taken time to meditate on it and deal with it face to face.
I often get asked for jewelry pieces or verses for seasons of waiting and Lamentations 3: 21-26 is perfect! Know His character, place your hope in the right person, and then trust the waiting.
If you feel like you need to direct what your mind is focusing on, train your mind and control them - then our Lamentations 3 print is a wonderful reminder. It reminds us that the Lord is bigger than our thoughts and whatever we are getting caught up in. If you are feeling that you constantly struggle with anxiety, hope or depression use the Lord to train your thoughts* We MUST dwell in the character of God.
The Portion Necklace is one I wear all the time. It's stunning and even though it just reflects the one verse on the verse card, take the whole passage and apply it! All of the stones for the Portion pendant are unique and different, a mixture of white and green.
They are meant to look like the world, depicting a plot of land you'd been given during the time when Lamentations was written and inheritances were so important. A woman couldn't just casually buy some land and so lineage was everything, which makes this verse all that more powerful!
Today it is equally important to remember: the Lord is our portion, not a husband or kids or a house. We can only place our hope in Him. He is our eternal inheritance. That's why we have to keep calling these verses to mind, to remember.
I love this piece, this verse and necklace.  It is perfect for singleness, infertility, poor health or misplaced hope.
To learn more about our pieces and verses, watch our daily stories at Dear Mushka.