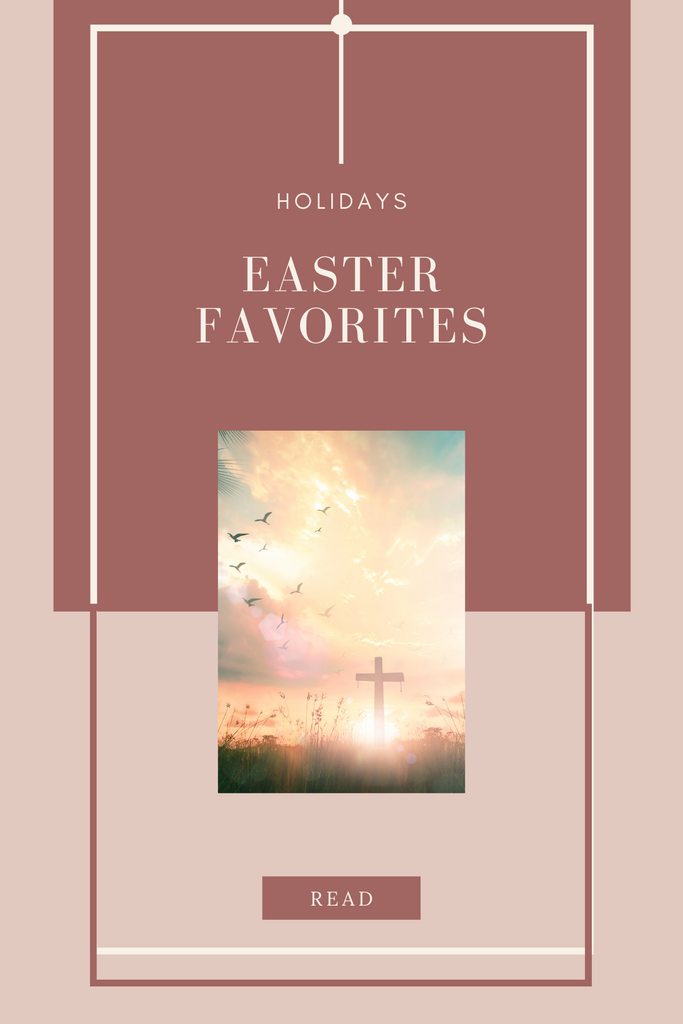 Leading up to Easter:
In our family, we start the Resurrection Eggs 12 days before Easter. Each day, we open one egg and read the story behind it (provided in the booklet). The next day, someone tells the story up to that point and then adds an egg. It provides a great visual and also verbal practice! The book, Benjamin's Box, is a wonderful addition here. 
You can also walk through Holy Week, which is from Palm Sunday to Resurrection Sunday (March 28-April 4).
For little ones, we like the Baby Believers board book. 
For slightly older children, we love the Jesus Storybook Bible. Here's a reading plan to follow through Holy Week. 
A paper chain countdown, coloring pages, and other crafts are also wonderful ways to make the week come alive. A quick Google or Pinterest search will pull up lots of ideas. We're going to try some of these this year. 
For even older children (and adults), you can follow a "real time" guide through Holy Week with appropriate readings. Like this one!
New to us this year are the "Story of the Cross" books from Creation to Revelation. I think they'll help us tell the story as well as a sweet activity! 
On Easter Day:
We want to keep Jesus the focus of our Easter Sunday so we try to keep all gifts and play focused on His great name! We usually gift our children a new book that we snuggle up to read at some point during the day. 
 Here are a few of our favorites: