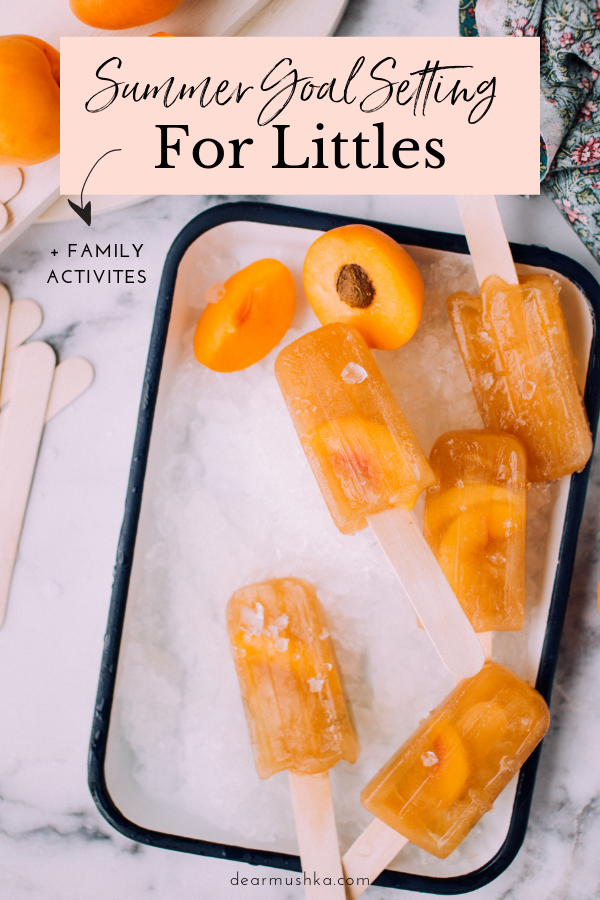 Summer is my favorite season for so many reasons, not excluding the leisurely days that seem to fall into place. But for the rogue segments of time I'm not sure how to fill, I find working towards a few goals is a wonderful go-to activity for me and the boys. 
Of course, there is zero pressure to accomplish any of these before the Summer is out, but it gives direction to our days & offers one less decision for me to make. Check!
For Brooks, age 3.5:
· Do a 24-50 piece puzzle by himself
[This and this and a random one from Aldi are our favorites.]
· Master what all 26 letters of the alphabet look like. Bonus points for upper and lower case
[We use this and plain ol' paper & crayons. Also a fan of this website in short bursts.]
· Memorize Psalm 23
[We say a verse every morning at breakfast before he gets his vitamin gummy. When one is mastered, we add another. He's zooming through it!]
· Find joy in "reading" by himself for 30 minutes
[This is his favorite book to look at, hands down. This subscription has also been a huge winner, thanks Meme!]
· Successfully get dressed all by himself on a daily basis
For Maddox, age 1.5: 
· Learn to say "Mama" ;) 
· Learn to leave Brooks alone while he is working on said puzzle or reading said books
___
For us, the hardest time in our days are after breakfast but before it's time to get ready for our daily activity (pool, play date, whatever) and while I'm making dinner. It's been really helpful to say "please get a puzzle, you can work on it at the table while I cook!" or "Yes! We can absolutely go outside after we sit and read for twenty minutes."
What's working for you this Summer? I've closed comments on these posts, but I'd love to hear via e-mail [katie@dearmushka.com] or over @dearmushkaroots xx