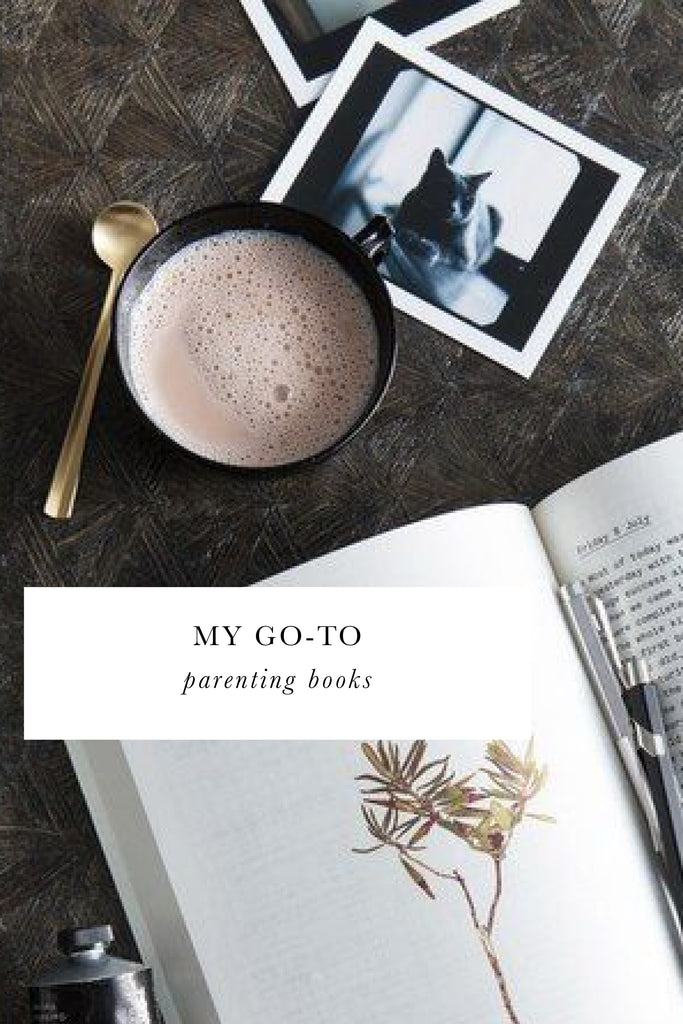 I love to read and have always found a wealth of helpful knowledge and wisdom in books. Here are my go-tos when it comes, specifically, to raising up children in the discipline and instruction of the Lord. 
(Click photos for a direct link)
1. The Bible. And I don't say this lightly! If you are longing for wisdom on how to raise children who know and love God, prioritize your own knowledge and love of the Lord. The only way you can rightly reflect His character is to make a study of it. 
While The Bible doesn't address specific disciplinary issues like entire other books do, it is full of wisdom straight from the heart of God on every issue we could want. Friendships, sibling relationships, telling the truth, handling anger, etc. 
2. This is the best parenting book I have ever read, aside from the Bible. It isn't very practical (which drove me nuts at first), but gets to the heart of our role as parent and what it should look like. It radically changed how I see raising children, and is a book I reference often. I can't recommend it more!
"When you think your job is to change your child and you've been given the power to do it, your parenting will tend to be demanding , aggressive, threatening, and focused on rules and punishments. In this kind of parenting you are working to make your children into something rather than working to help them to see something and seek something. In this form of parenting, it is all about you and your children, rather than you being an agent of what only God can do in your children. Your hope is that you will exercise the right power, at the right time, and in the right way so change in your children will result. That process is profoundly different than working to be a useful tool in the hands of a God of glorious transforming grace, who alone is your hope and the hope of your children." 
― Paul David Tripp
3. This was the first book I read that encouraged me to use scripture to guide the little hearts in my home. It was such an obvious answer, but I'd never seen it done before! The book is practical with lots of examples, and packed with scripture. 
(We have a new product coming this Fall that you'll love if you loved this book!)
4. I've made it a point to ask great parents what helped them as they learned to instruct their children, and they almost always include this book as one of the most beneficial tools. And after reading it, I see why! 
It's written by Christians and has scripture inside, but is incredibly practical. It walks through parenting with consequences instead of threats, shame, etc and has lots of examples to learn from. I'm having my husband read it now! 
5. This book is similar to the one above. It's recommended over and over again, is full of practical examples, and is packed with wisdom from people who really understand the way children think.
There were a few chapters/examples in this book that I put into action and immediately saw changes from. It's excellent! 
6. Sally Clarkson has been a spiritual mother to me through her writing, and it all started with this book. Its goal is similar to no.2 on this list, getting to the real heart and purpose of motherhood. She draws you into her home and experiences as a mother, encouraging and motivating you do live each day intentionally. 
"My calling as a mother is the same as any other Christian's: to fulfill God's will for our lives and to glorify him. This means I am to follow the Lord's design for my marriage—cleaving to my husband, supporting him, honoring him, loving him as my own flesh. I am to be a careful steward of the world in which I live. I am to seek opportunities to bring God's message of redemption to others, to make full use of the gifts and talents he has placed in my life to bring him glory and further his kingdom. And I am to delight in him and worship him and praise him in whatever circumstance I find myself." 
7. This is another Sally Clarkson book. It's less about discipline and more about a home's God-loving culture, but it encouraged me to be more intentional and consistent in my parenting, so I included it here, too.
8. If you have boys, this has been a great read and reference. My heart is wired so differently from the men in my home, I need to know how they operate and think! This one is broken up into age sections so I've read a few chapters and will continue to go back to it as my boys get older. So helpful!
9. I haven't read this yet, but the Risen Motherhood podcast has been such a helpful resource for me (and so many others!) in motherhood, I know the book will be just as lovely. I'm so grateful for other women walking this road alongside me, longing to glorify Christ in all we do.