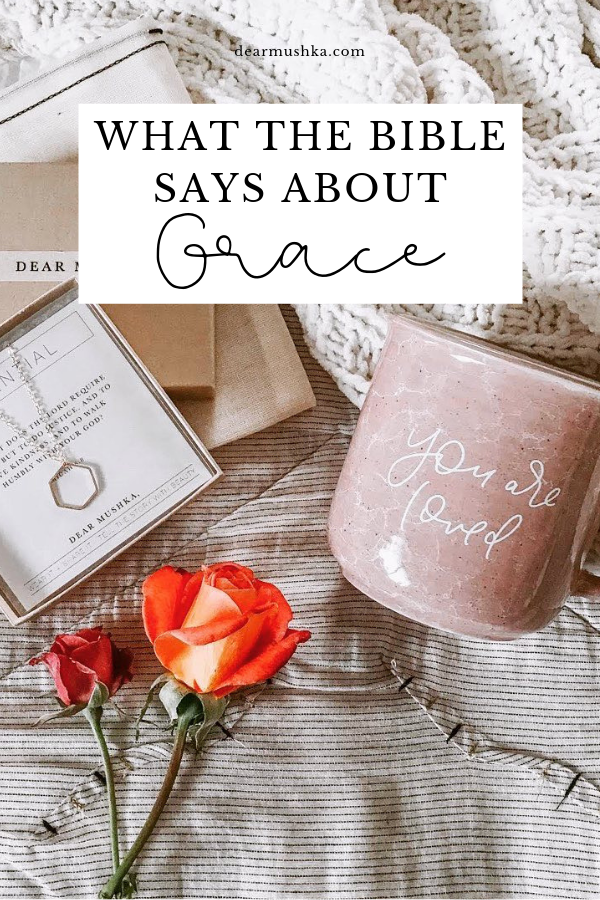 11 For the grace of God has appeared, bringing salvation for all people, 12 training us to renounce ungodliness and worldly passions, and to live self-controlled, upright, and godly lives in the present age, 13 waiting for our blessed hope, the appearing of the glory of our great God and Savior Jesus Christ, 14 who gave himself for us to redeem us from all lawlessness and to purify for himself a people for his own possession who are zealous for good works | Titus 2:11-14
I wanted to expand and share about this particular verse because I think we think of grace as being the unmerited compassion of God, meaning we get salvation even though we don't earn it. This is true! But our culture also seems to throw the word around as an excuse for not reading the Bible or praying- grace, grace, grace!
Praying and reading our Bibles is not what saves us nor are they the end goal- The goal is to know and love and serve and glorify God more deeply and fully. The above are just ways we get there.
But what Titus 2:11-14 teaches us is that not only does the Grace of God bring salvation, it also trains us to renounce (formally abandon) ungodliness and worldly passions. In addition, it trains us to live self controlled, upright and Godly lives.
So I think we do ourselves a huge disservice when we just say "grace!" as an excuse for something we're not doing. Anytime we put something good above The Great it becomes a problem. 
Yes, we are human and we can't expect perfection from ourselves. But let us start to recognize that God's grace offers us continued growth to be the people Jesus calls his own!
Let's be women who remind each other of this kind of grace. Don't settle for half versions of grace.
I am so honored to live with zeal for Jesus and His goo works with you! Read Titus 2:11-14 on your own today and pray for grace to renounce worldly passions and live a self-controlled life.