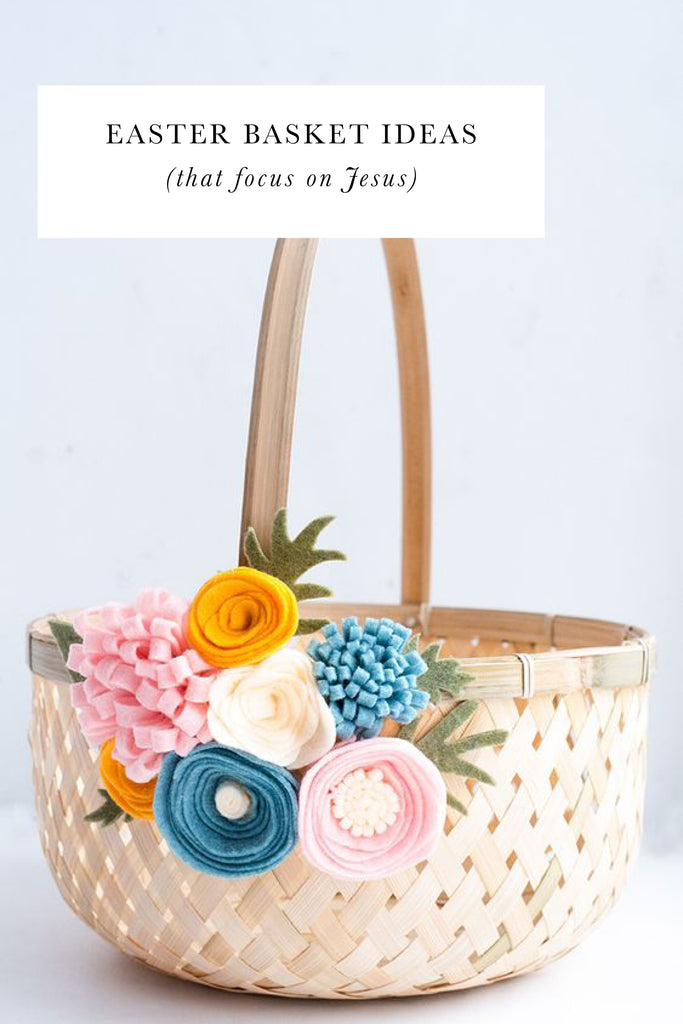 While there is nothing inherently wrong with candy or bunnies, Easter is about abundantly more than what our culture has made it. 
If you're set on creating an Easter basket for your child, here are some ideas that can keep the focus on Jesus and spur on sweet, Gospel conversation!
1. Resurrection Eggs-- My boys can't wait to break these out every year. We usually start them 12 days before Easter (one egg per day), but if you don't have a set they'd be a wonderful thing to include in a basket this year to talk about all morning long.  
2. The Child Pack-- If your kids don't have Bible verse cards, this is the sweetest beginner pack made just for them. As soon as children can talk, they can memorize verses and these are perfect ones to begin with. Plus, they're adorable (if I do say so myself!). We have a few hanging in our boy's rooms :) 
3. A Cuddle + Kind Doll-- Every purchase provides 10+ meals to children in need. This could open up a conversation about how we use our blessings to serve others, or to prompt prayer for those who have less than you do. 
4. A Garden Tools Set-- Perhaps with some seeds, too. As you plant, you can talk about how God brings life, created all things, faithfully grows us, etc. 
5. A book like this one or this one-- Snuggle up and read about Jesus together, or even consider reading one of these around the lunch table with family & friends! 
6. A Jesus-Focused Activity Book-- Maybe with some new crayons, too.