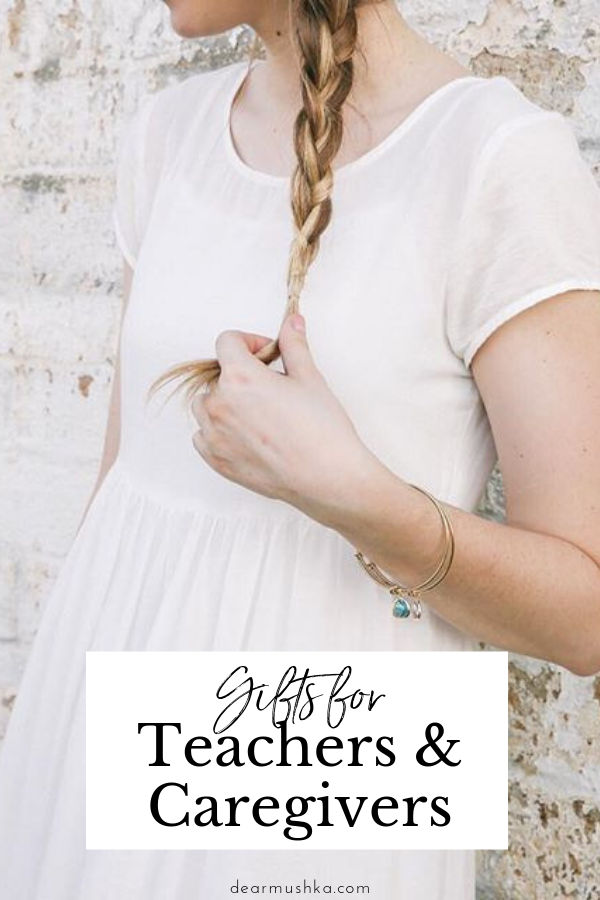 I know how it can be a struggle to find meaningful, personalized gifts for all of the amazing people in our lives so today I'm sharing some gift ideas for caregivers and teachers!
The Lantern Necklace
The Lantern Necklace comes with a verse that says "You are the light of the world. A town built on a hill cannot be hidden." I love this one for teachers because they are definitely a light to our children and a lot of teachers and caregivers like to sing "This Little Light of Mine".
I think it is so perfect for them! It comes with little copper beads inside and it's really beautiful.
The Harvest Necklace
The Harvest Necklace comes in nine different colors so you're able to pick their favorite color or even the school color. It is paired with Galatians 6:9 and the necklace provides the imagery of pieces of fruit being strung together to create something beautiful.
This is even a great gifts for mothers because raising children is really hard work and sometimes it can feel so tiring and we so often just long to see the fruit of our hard work. It serves as a reminder that if we keep at it, God promises that some kind of fruit will come.
I love adding this note:
Thank you for working steadfastly to grow fruit in these children, even on the hard days. I am so grateful!
The Gentleness Necklace
The Gentleness Necklace is great for a younger teacher or caregiver. The tassel is such a gentle, sweet pendant for a reminder of the verse it is paired with. It's a calling to be gentle and humble. 
Some Other Pieces: 
A Promise Pack -- truth for them to put on their desks and in their cars
The Precious Tee -- because they absolutely believe these lyrics
The Goodness Necklace -- because raising children is a good work