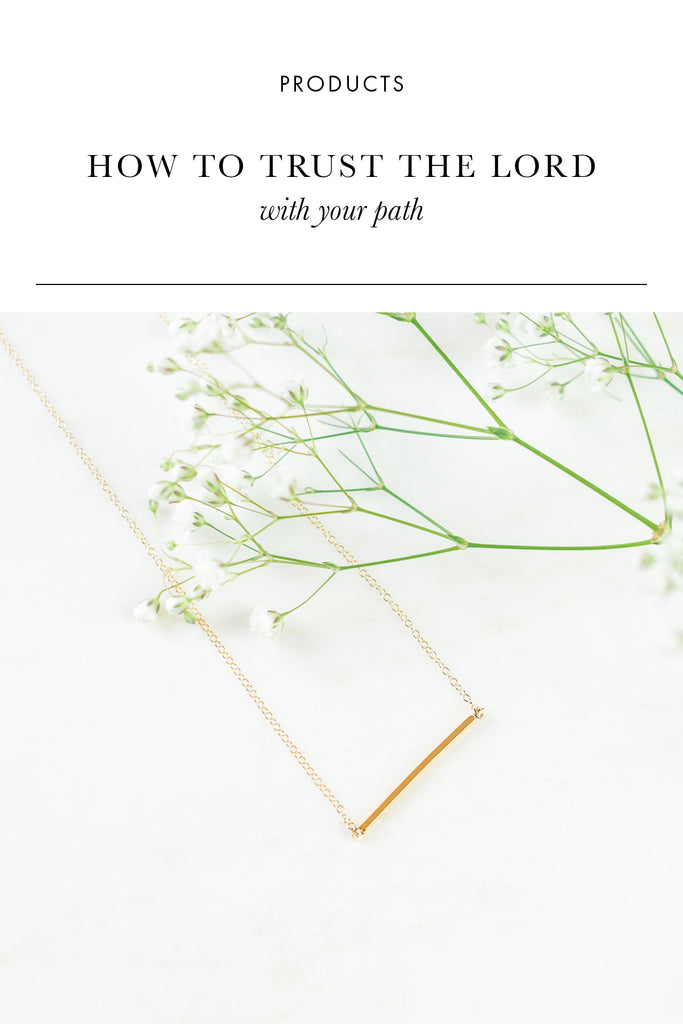 This dainty everyday necklace was created around one of my favorite scriptures from Proverbs 3:5-6, "Trust in the Lord with all your heart, and do not lean on your own understanding. In all your ways acknowledge Him, and He will make straight your paths." 
There is so much to love about this passage. It's one I clung to throughout high school and college and even today. What stands out is the contrast between trusting in the Lord versus leaning on our own understanding. We love the idea of a strong gut instinct, but truly our hearts and feelings will lead us astray. Ultimately, we should only rely only on the Holy Spirit as He affirms what we see in Scripture. 
To 'acknowledge Him' means to 'know intimately'. When I looked deeper into the meaning of this phrase, I learned that this means we should become immersed in Him to an incredibly deep level of knowing and connectedness. Ultimately, our paths are straight because our hearts and minds and decisions are entangled with Him. 
This doesn't mean we won't walk through suffering, but I do think it means we don't have to panic over making the wrong life decisions. God isn't trying to trick us! When we sit in His character, read His Word, pray, and acknowledge Him in all things, He makes our paths straight.
The more I meditate on this passage, the stronger a reassurance it is.
Grab the Path Necklace in gold, rose gold or silver as a gift for yourself or a friend. As you wear it, think about these verses and KNOW him. He will straighten your paths.