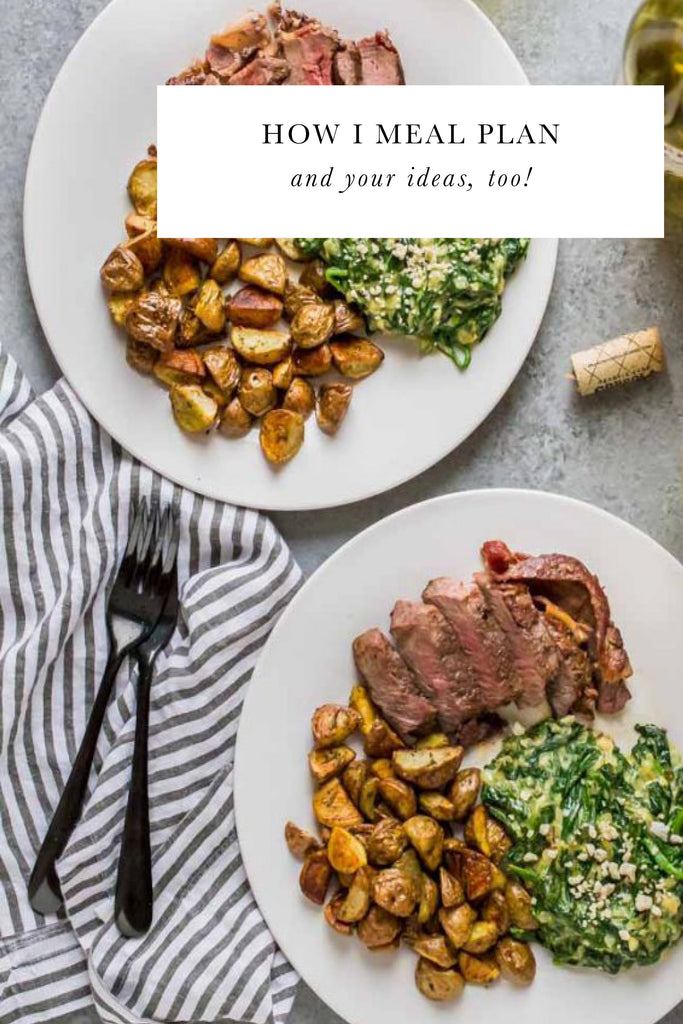 Over the years, I've found that meal planning is easiest for my family when I choose a theme for each night of the week. It limits my choices, preventing me from decision fatigue, and also lets my family know what to expect. 
This Summer, our schedule looks like this: 
M: Grill Night- usually chicken or steak with veggies and brown rice 
T: Mexican Night- tacos, quesadillas, burrito bowls with chips and salsa or guacamole, rice, and/or a corn dish 
W: Pasta Night- spaghetti or some other pasta with added chicken and a salad
Th: Breakfast Night- eggs, bacon, and waffles, biscuits, french toast, etc
F: Leftovers or Pizza
S: Out- either our date night or a family night to chipotle
S: Hotdogs from church. Alternative is sandwiches. 
As the seasons change, we'll adjust this to be more appropriate!
·
I asked you all on Instagram for some other night themes; here's a big list for us to all reference!
Grill 
Mexican
Pasta
Italian
Breakfast
Leftovers
Pizza
Sandwiches
Salad
One Sheet Pan
Crock Pot/ Instant Pot
Soup
Casserole
Asian
Bowl Dinner
Fish
Panini
Baked Potato Bar
Meatless Meal
"Hodge Podge" where you throw it all together from what you have
Charcuterie Board (meat, cheese, fruit, nuts, veggies) on a warm night! 
Different ethnicity every week to teach children about a different culture