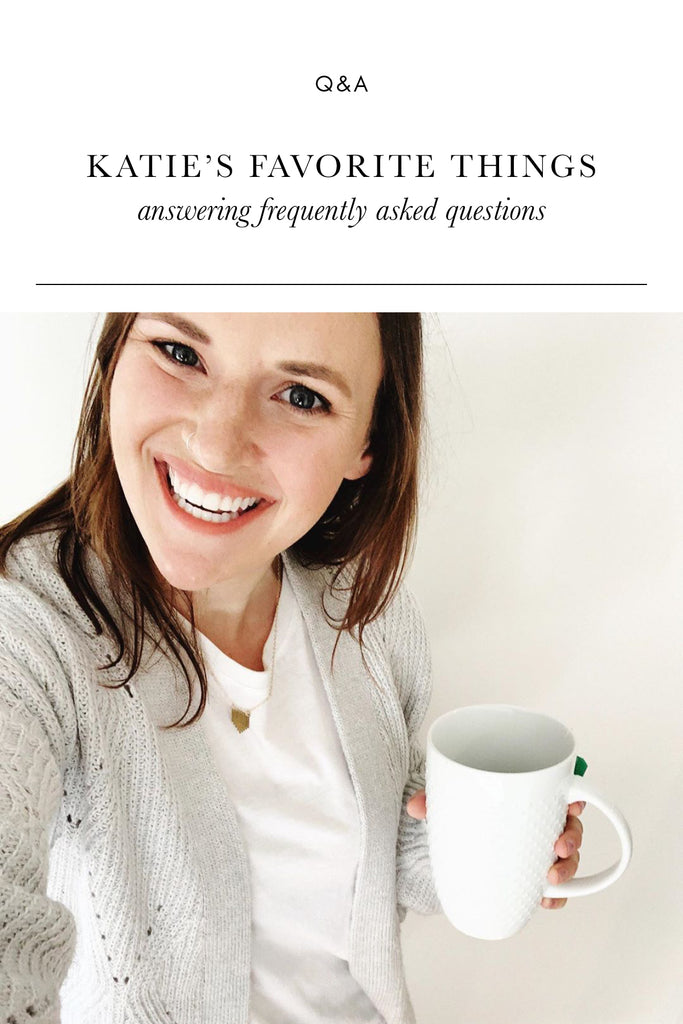 I'm answering some of your frequently asked questions from where I got my nose ring to a list of my favorite books! I've added plenty of links for you to find everything you're looking for
Which Bible do you use? 
I use the ESV Reformation Study Bible, Condensed Edition. Find it here! I've used it for over 10 years. There is another great version here called the ESV Study Bible.
Where did you get your nose ring? 
I first ordered a sample pack from here and once I knew my size, asked her to make me a 7mm one!
Where did you get your white chair cover?
My quiet time chair is covered with a king-sized Swiss Dot coverlet. You could find one at https://www.countrydoor.com/ or just google 'swiss dot coverlet' for other options.
Where did you get the art on the wall behind your chair? 
It's from an artist named Elizabeth Mayville. I purchased the art from Etsy here although you may be able to find it in other places. I chose four of her bun prints. I loved that the girls are all kind of different and arranged them to be looking at each other as though they're having a conversation. They've been really inspirational to me. 
Where is your Apple Watch band from? 
It's currently unavailable, but this one here is pretty close. Less than $15!
How do I change my order, billing or address when shopping at Dear Mushka? 
I don't handle any customer service, but you're welcome to email hello@dearmushka.com and somebody will get back to you soon!
Can I leave a note for someone on my order? 
Yes! Write it in the box on the View Cart screen and we'll add it to a cute card. A more proper note box is on our to-do list!
For more about my garden, watch this highlight or follow my personal Instagram @dearmushkaroots.
For anyone interested in our home decor, watch these home tour highlights here and here.
For our adoption story, watch this highlight. We've adopted three times domestically.
For those interested in what I'm reading, head on over to my
Amazon page
. You'll find my favorite books on
motherhood
,
racial reconciliation
and lots more.
Continue reading