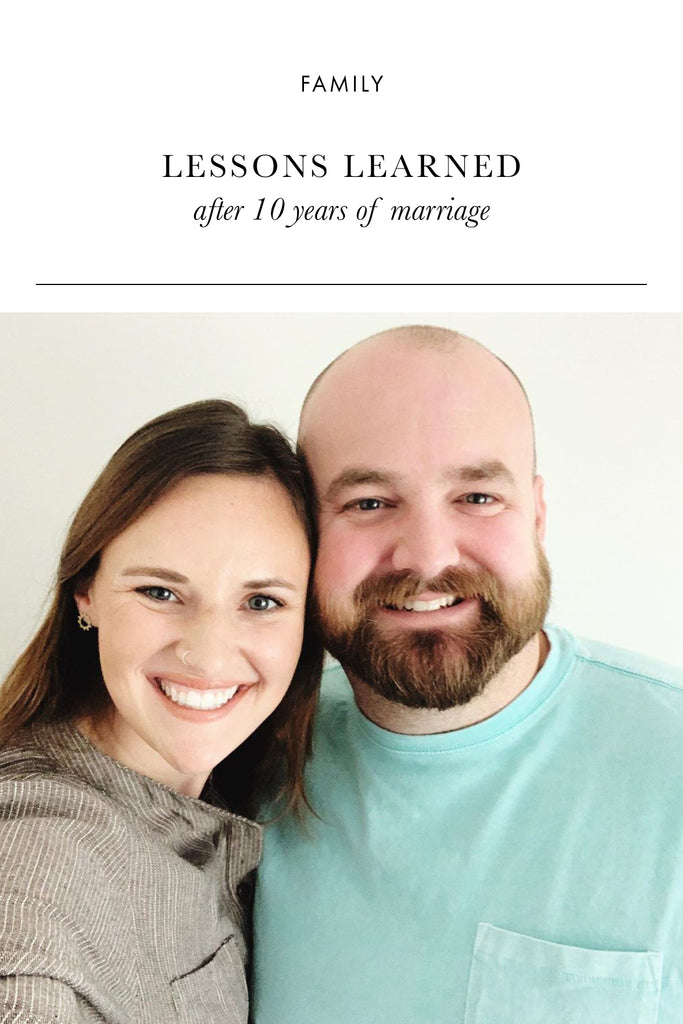 We haven't done a Q&A in a while, but as we celebrate our 10 year wedding anniversary today, Robert and I took some time to reflect on our marriage journey. It hasn't been all smooth sailing! Marriage can be challenging. For those of you feeling like marriage isn't what you thought it would be or just needing a little encouragement, we're sharing some lessons we've learned and progress we've made.
In Robert's words, "The worst thing you can do in your marriage is decide that you need to be the Holy Spirit for your spouse. It's not your job to constantly point out what is wrong with your spouse's behavior." 
Look inward rather than outward. God is always doing work in Believers. Let Him do that and be a fellow champion for your spouse, not a constant critic. Do business with God in your own heart instead. This is true for any relationship. What should be first and most important is our relationship with God. Trying to control will always result in disappointment, but drawing close to the Lord will result in joy and peace. 
Let trials push us into God's presence. He uses these moments to draw us towards Him. Learn how to immediately take your frustrations with your spouse to God, over and over again.
In 10 years, we've both changed a lot.
I have gotten softer. I've grown in love and selflessness. Although this is still a battle for me, I love it when we can do things together. I've grown in emotional awareness and learned not to withhold love when someone else doesn't meet my desires. Learning how to sit in hard emotions instead of hiding from them has taught me so much. I'm so grateful for how the Lord works in us and makes us more like Him. 
Robert has grown in his ability to communicate well. He was reluctant to explain his thought processes in the beginning and it led to frustration on both our parts. He's grown as a father in this area, too. We've both learned to slow down and meet one another's needs, laying down our own desires. Ten years ago, Robert wasn't the kind of leader I wanted. Demanding what I wanted didn't work. God needed to do the work! Prayer has sustained me and brought about so much growth in our life together. 
And with that tiny bit of encouragement, we wish you all a blessed day!