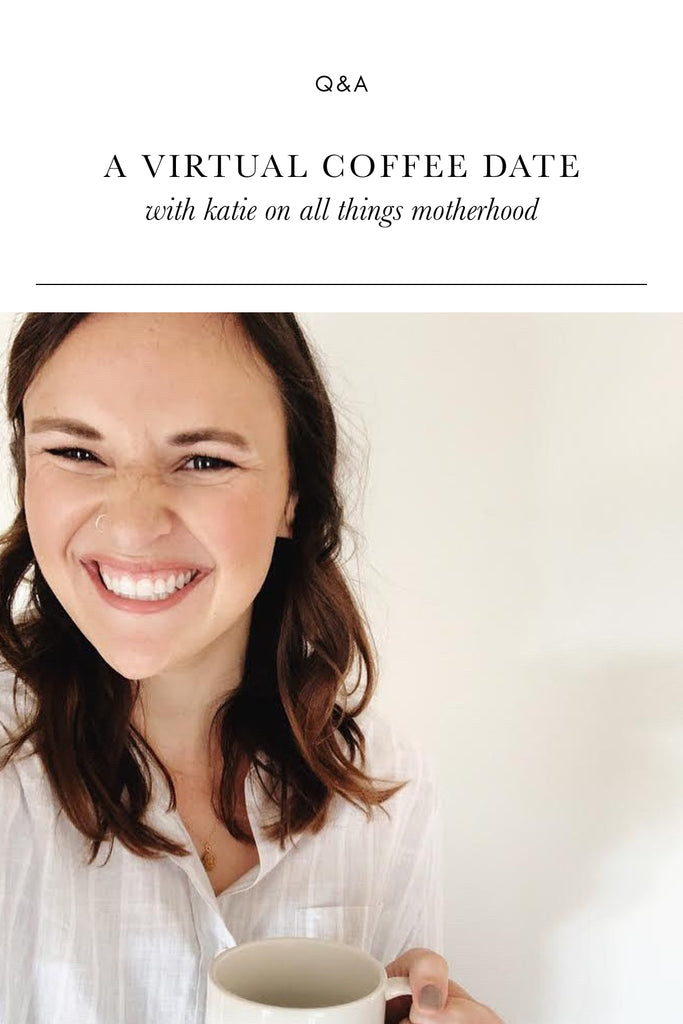 Join me for a virtual coffee date as we chat about motherhood, finding balance and glorifying God! Watch the live chat here on the Dear Mushka Instagram stories.
Q: How do you balance time reading with the craziness of life?
A: My goal is to read an hour a day outside of Bible reading. Fulfilling this goal sometimes means missing out on a TV show in the evening, but it's worth it!
Q: What is the importance of following Jesus as a mother and wife?
A: To be honest, I don't know how women are wives and mothers without Jesus. Every day I find myself praying for strength and wisdom, praising God that my sins of anger and impatience are forgiven. Keeping my eyes on Jesus is a constant reminder to offer my children lasting hope instead of worldly hope. 
Q: Share tips on balancing and maintaining energy for marriage, motherhood and work
A: I think that sometimes we try to get more done in our day than God wants us to have done. It's important to fuel and care for our bodies - getting enough sleep and eating properly. If God has called us to do something, let's make sure we're fueling ourselves. Also, are we taking the time to pray? Don't rely on your own strength!
Q: What's your favorite podcast?
A: I have almost zero time right now to listen to podcasts. There are so many awesome ones, but Young House Love's podcast is my favorite at the moment. I've followed their family for years and I really enjoy listening to it. In other less busy seasons of my life, I've preferred more serious podcasts.
Q: Talk to us about self care as Christians.
A: The topic of self care comes up a lot. Ultimately my answer is that we need to remember that we were 'bought with a price', 1 Corinthians 6:20. Our bodies are not our own; our goal is to glorify God with our bodies, to honor Him and serve His kingdom. 
If you're coming out of a trauma situation, then the goal needs to be to get healthy, to heal, to go to counselling, to put in the work to recover in that area.
Self care in day to day life circles back to the question on maintaining energy as we go about our lives. We need to fuel and care for our bodies so that we have the energy and strength to do His work and to glorify Him in all that we do.