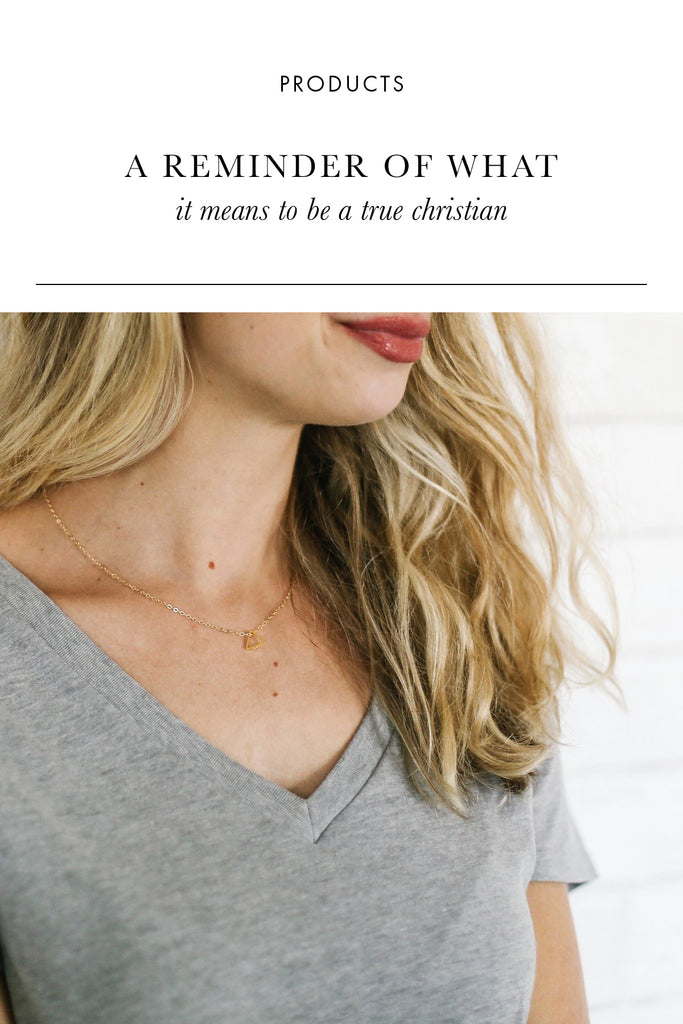 This sweet dainty necklace is one of my favorite everyday necklaces. It's a great layering piece (try it with the Twinkle necklace!).
The Verb Necklace was designed around Romans 12:12 and the three actions Paul encourages us to focus on. This passage is centred in a whole list of verbs from Romans 12 called the Marks of a True Christian. 
Recently, I've been thinking a lot about what Christian should look like. Genuine fruit is different to fruit we bear because we feel obligated. Romans 12 encourages us to, "Let love be genuine. Abhor what is evil; hold fast to what is good. Love one another with brotherly affection. Outdo one another in showing honor. Do not be slothful in zeal, be fervent in spirit, serve the Lord."
"Be joyful in hope, patient in affliction and faithful in prayer".
Paul goes on to say, "Bless those who persecute you; bless and do not curse them. Rejoice with those who rejoice, weep with those who weep." 
I feel this so poignantly with what is going on in the world at this time. Let's learn how to be real Christians and ask ourselves what this looks like. We are the image of God in this world. We serve Jesus, emulating what He did. 
When you feel paralyzed with what to do next, start with these steps offered in Romans:
Be joyful in hope. A new earth is coming in Jesus name!
Be patient in affliction. Trust God and wait for His timing.
Be faithful in prayer. Regularly knock and seek the Lord on all matters. Don't grow weary in doing this good!
For the girl who just doesn't know what to do next, "verb" offers a list of three actions that are always right: be deeply joyful because of what Jesus has done, be patient as you walk through trials, and pray. Always, always pray. I'm praying that wearing the Verb Necklace reminds you of who God is and who we are to be in Christ.