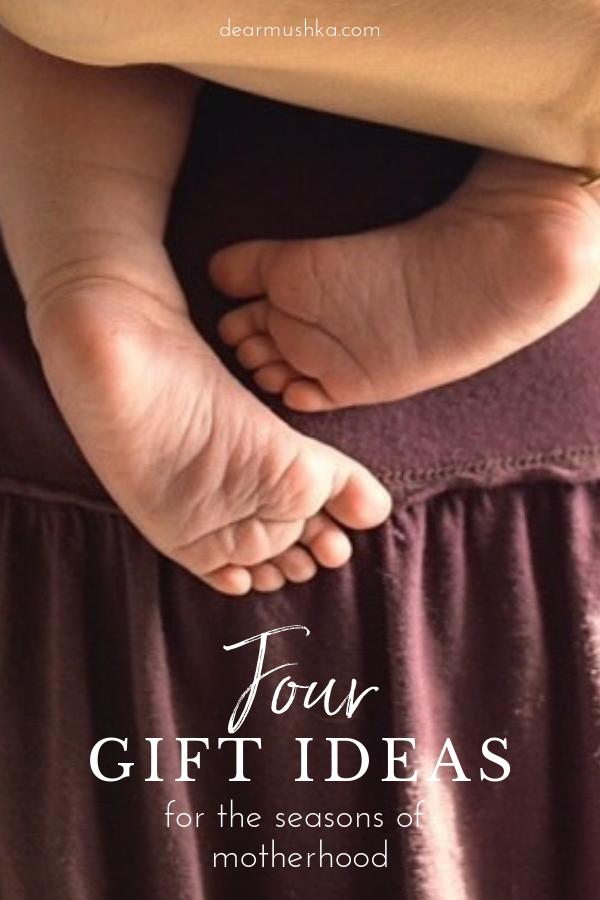 We know that motherhood comes with every emotion possible.
I wanted to share four gifts ideas for either yourself, a good friend or anyone you know walking through a specific season of motherhood.
If you're shopping for someone walking through any of these up and downs, we pray these pieces and verses are exactly what their hearts need to find hope and thanksgiving this season. Every piece comes boxed with a verse card and is covered in prayer.
Watch the video below to see each piece in detail or find them linked below with thier corresponding verse✨
Infertility
The Expectant Necklace is supposed to mimic an empty cradle for a season of infertility (or any season of waiting). The verse that accompanies it is: Commit your way to the Lord; trust in Him, and He will act・Psalm 37
I used this verse for infertility because we can wait expectantly for something like a child while trusting that if we commit our lives to God, no matter what happens, He promises to act in the very best way on our behalf.
Miscarriage
The Aid Necklace reminds us of Who fills the holes in our hearts as we mourn the loss of a child or loved on. It's accompanying verse is: He heals the brokenhearted and binds up their wounds・Psalm 147
Adoption
The Together Necklace is especially close to our hearts because we have adopted two little boys and have a third little Mushka on the way. (If you would like to help bring our next little one home, you can find more information here!)
This necklace has a triangle to show the three people groups that make up an adoption - the adoptive family, the birth family and the child. The little heart hangs down to represent the love shared between them all.
It also comes with the option of two different verses, one for adoptive parents and one for birth parents. The adoptive parent verse is: For this child I prayed, and the Lord has granted me my petition that I made to Him ・1 Samuel 1:27
The birth parent verse is: The Lord your God is in your midst, a mighty One who will save; He will rejoice over you with gladness; He will quiet you by His love; He will exult over you with loud singing・Zephaniah 3:17
Long Awaited Child
The Brimming Necklace makes the sweetest gift to celebrate a long awaited child. What I love about the design is that it pairs so well with the Expectant Necklace-- they tuck into each other.
It comes with the accompanying verse: For He satisfies the longing soul, and the hungry soul He fills with good things・Psalm 107:9
This, of course, does not mean that God always sees fit to provide a child. But always, always He promises to fill our souls with Himself, which is the real gift. 
These necklaces can also be switched and used for different seasons, however you see fit. It can be so challenging to know what to gift others during these difficult seasons of life - I hope these make it just a little easier❤️