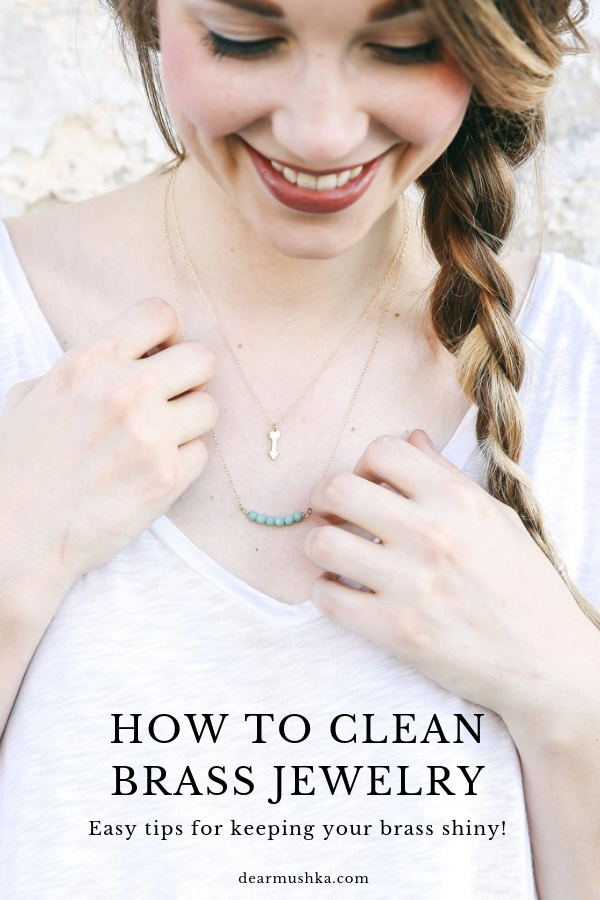 Katie shared on her Instagram Stories recently about how much she's been loving Brass for creating Dear Mushka jewelry. It's less expensive than 14k gold filled which ultimately means it keeps the prices down for you🎉
What we're also loving is how it develops a pretty patina over time but if you don't like this feature, it's super easy to clean using lemon juice or ketchup (anything with acidity).
You simply place some of the product of choice on your finger and rub it into your brass jewelry piece to give it some shine. You just keep rubbing until the shine comes back and wipe it with a paper towel. Nice and easy!
Most of our current bracelets are made from brass:
The Parallel Cuff which I wear almost every single day!
A lot of our pendants are also brass:
The Quiver Pendant (You're able to add multiple arrows to represents all of your babies!)
The Essential Pendant in our long necklace, the large hexagon.
Lockets - The Eclipsed Pendant 
Please note that our chains are not made from brass so you'll want to remove the pendants when shining them - don't get ketchup on your chain.
We have our materials used for each piece listed on our website, so just make sure you're only cleaning the brass parts of your jewelry. Gold and Silver aren't going to react the same to acidic cleaners.