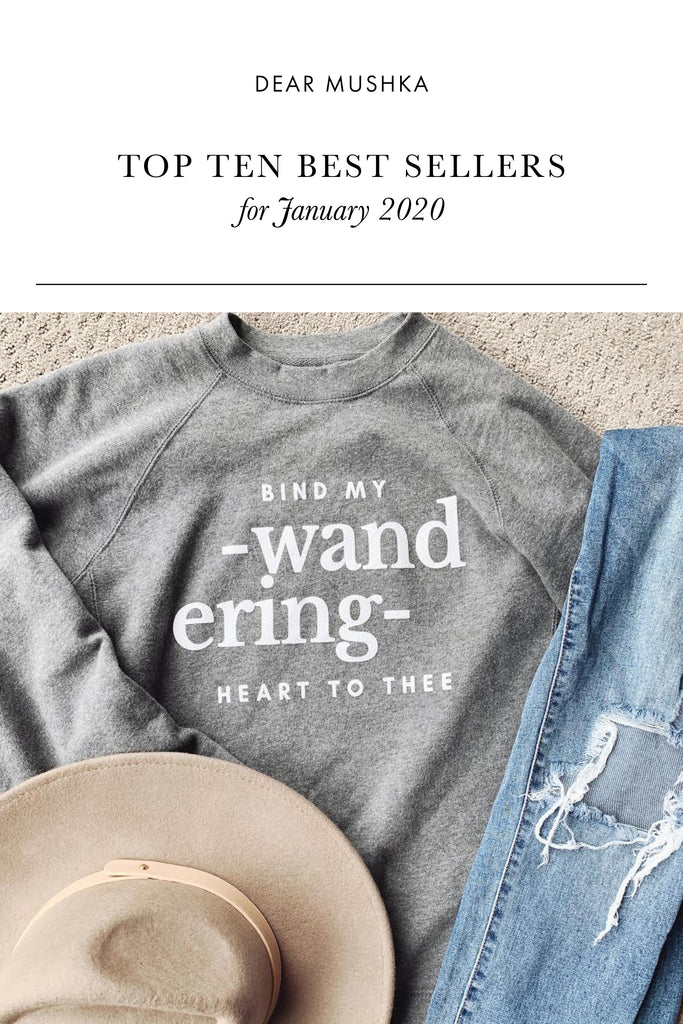 10. The Aid Necklace
He heals the brokenhearted and binds up their wounds · Psalm 147:3
Strung onto 16" of chain, a stardust bead sparkles and seeks to fill the hole created by loss and heartache. It's a perfect reminder that there is beauty from ashes and a healing gift for someone sitting in the hard of life.
It's not meant to fix the hurt, but rather to remind of The Great Healer or to serve as an "in memory of." Also makes a lovely everyday necklace for anyone.
Call to me and I will answer you, and will tell you great and hidden things that you have not known · Jeremiah 33:3
"Eclipsed" is a bold locket necklace, beckoning you to call out to God; there you will find the sweetest, hidden answers. You just have to ask and open your heart.
A lovely on-trend necklace for anyone in need of a little sentiment and a little hope. What sort of love might you put inside? A photo? A tiny note? A kiss?
The Lord is my portion, says my soul, therefore I will hope in him · Lamentations 3:24
The word "portion" in this verse refers to a plot of land, an inheritance, or a home and so this piece is designed to look like the Earth from above. 
It's a precious reminder that a spouse, child, home, job, etc will never be our portion. Instead, we place our hope & joy in God and look to Him to be all we need.
Memorizing scripture is how we take God's words and make them a part of our lives. It's how we think on them during our day and share them with others as needed. After all, from the overflow of the mouth the heart speaks! 
These Verse Memorization Tabs are how I memorize scripture. Grab a box, put these inside, and you're ready to begin! These tabs come with "how to use" sheet. You can also see our method for memorizing here (it only takes 5 minutes a day!)
Nothing has shaped my faith more than memorizing scripture, and it is with great joy that we welcome in this promise pack-- 52 promises from God's heart straight to yours, printed on durable paper meant to be touched and loved. Join us as we memorize one promise a week or go at your own pace, store them in a box or frame them as you go, keep them all for yourself or gift to a friend in need!
The Lantern Necklace is for the girl being a bright light in this dark world. In her workplace, to her children, with her neighbors; no matter where God has her, she is using her gifts to proclaim His name and offer unending joy.
This is a simple but eye-catching piece, bound to spark conversation and present an opportunity for you to love well.
Cast all your anxiety on him because he cares for you · 1 Peter 5:7
Beautifully woven, "net" beckons you to cast your bundle of anxieties overboard and take a deep breath. God cares for you and will handle your more worrisome problems.
A fantastic long necklace, ideal for wearing alone or for layering with other pieces.
The Cheer Keychain seeks to bring to mind these helpful words before you blow thoughts out without thinking. Encourage and cheer one another on rather than tearing down!
Bonus: The whistle is really loud, perfect for keeping close by on your keyring.
2. The Bind My Wandering Heart Sweatshirt
The Daughter Studs are sweet & tiny with a little pop of happy color. They're easy to wear all day and are shaped like small crowns for the reminder: We are daughters of the most High King and can approach his throne confidently; let's head there together, Sisters.