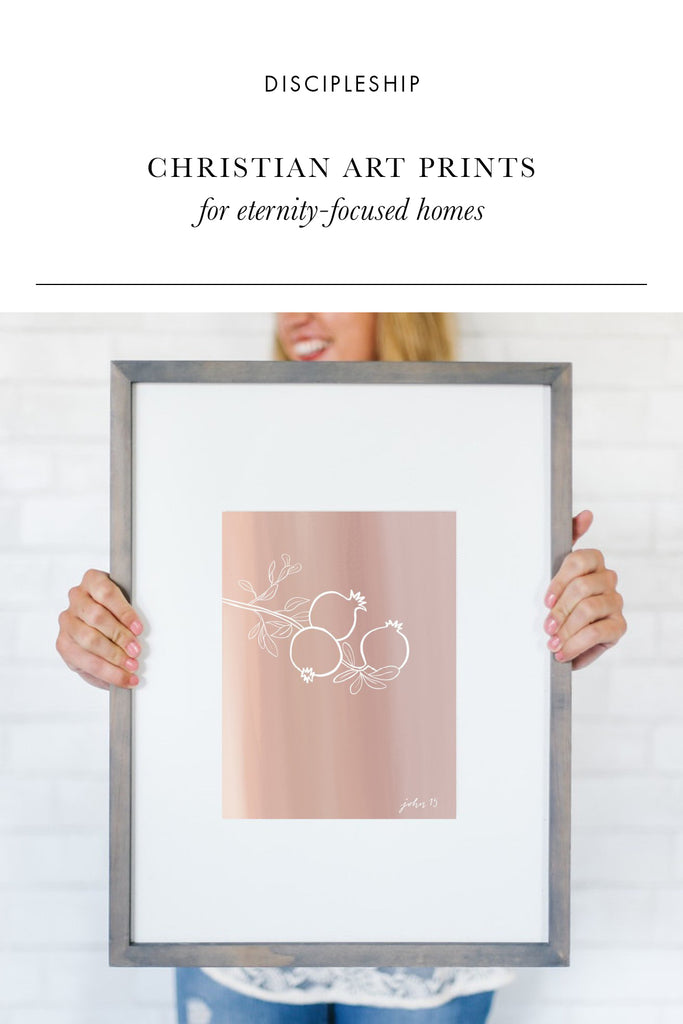 We recently collaborated with the amazing Phoenix Feathers Calligraphy to design four beautiful art prints for our Fall Dear Mushka Line. Kristine's artwork is stunning and I'm so happy we got to create two new designs that come in two different colors.
She put so much heart into these and I know you're going to love them!
The first is reflective of words I pray all the time from Numbers 6:24-26. I originally had the verse lettered with a pink background but knew many of you would appreciate a more neutral grey, so we have both!
The pink has an ombre, watercolor effect and the grey is solid.
This verse is a prayer not only for my family and my boys but also for all of you who I hold so dear. I think this is such a beautiful print to put up in a nursery, in your entry way or in your dining room for everyone to see. I've even used mine in front of my prayer binder.
The second print is reflective of John 15, which is possibly my favorite chapter in the Bible. It has been such a lifeline for me to remember that Jesus is the vine and we are the branches. The only way we can bare fruit is by tethering ourselves to the vine.
God the Father is the "vinedresser", who prunes branches to help produce more fruit - so if someone isn't a believer He cuts them off. He also helps those walking through suffering produce more fruit. Sometimes, good branches need to be pruned and I love the imagery of our suffering growing fruit!
I want this chapter in front of my eyes, always. If you haven't read it yet, go study it now. Enjoy the communion with Jesus by abiding with Him.
The art frames are 8x10 (such a good, standard size) and a frame makes them even more lovely! Feel free to use one with or without a matte depending on how big you want them to be.