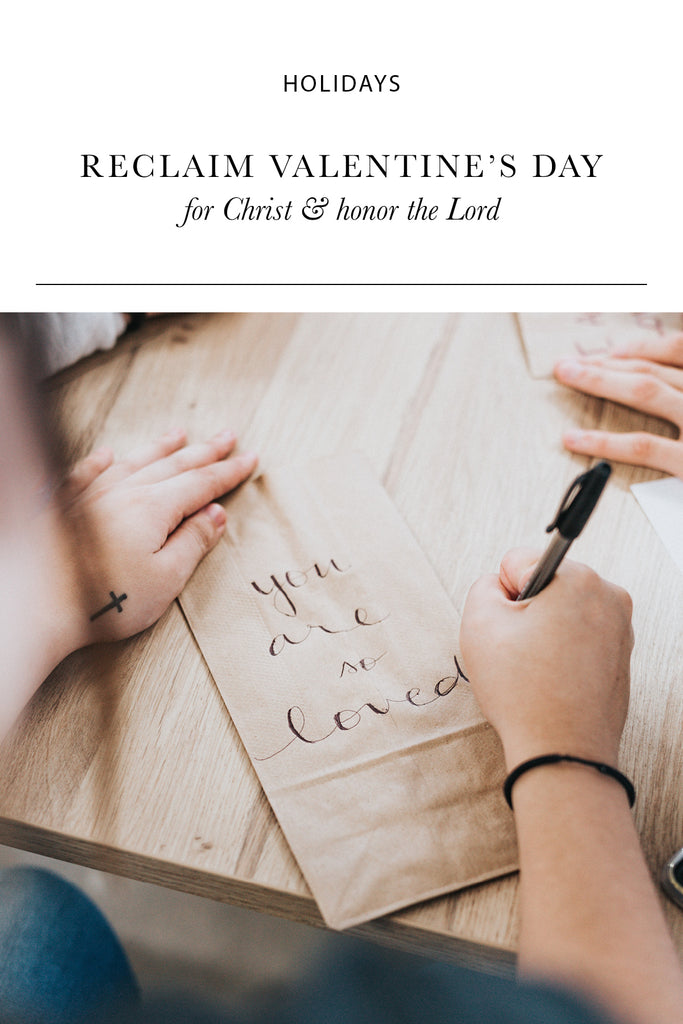 For many of us, Valentine's Day isn't a day that brings up good memories or feelings. A lot of you might be like I was and feel as though you'd rather skip Valentine's Day altogether! You may be wishing you had a boyfriend or someone special to share the day with, wishing you were married and you aren't, feeling pressured to do something for your spouse, knowing your spouse won't do anything special for you and feeling disappointed. The emotions that arise around this day can be challenging - bitterness, grief, excitement - I've felt them too. 
But this year I'm reclaiming Valentine's Day for Christ! I just love that it's in February - a month and a half into the new year. It's a great time to reflect on our habits and goals we set for the new year. Let's make it about Him! Are our daily habits pressing us closer towards Him? When we read the Bible or pray, are we dwelling on the love of God? Are we growing in love for others?
I also think this can be a day of repentance. Take 1 Corinthians 13 and replace "love" with your name. It's a real opportunity to realize how we often fall short. Let's admit our brokenness to Him and praise God for His perfect love. I pray that He'll create in me a heart that turns to Him.  
This year, I'm doing a cheap project for my kids. I've bought a big red piece of red cardboard and written all the characteristics of love from 1 Corinthians 13 on it. We'll gather together and talk about how God is each of those things. It's a great reminder of how we can all be better neighbors to each other.
Consider letting go of romantic expectations (unless you love it!) and center your day around Christ's love and purpose for marriage. Robert and I watched a sermon together one Valentine's Day and it was so meaningful. Even a podcast like this one could be special to listen to as a couple.
Ultimately, do whatever you want! Hearts, candy or nothing at all! I've decided to redeem the day for me and my family as we seek to honor the Lord in all things. Valentine's Day has become fun and exciting and awesome as we celebrate His love for us.